Do you love long walks along the dunes in the moonlight? Are you longing to take an ocean voyage? Want to feel the sand between your toes? Come join me in making the Nautical Tumble and revel in your love of the sea!
I'm having a blast working on this quilt. This Sampler will have Nautical themed applique blocks alternating with different "intensely" pieced blocks.

While the blocks are assembled to be 12 1/2″ square, we will eventually trim them into a tumbler shape. These are going to make a GREAT quilt. But if those tumbler shapes scare you, rest assured you can leave the blocks at 12 1/2″ and still make a very wonderful quilt.  The Pattern PDF for the Nautical Tumble – One – 36 Patch is below at the end of this post.
Unfortunately, I can't get my computer to cooperate to make a mock up of this quilt.  So you'll have to follow along and trust me.  I can just tell you… I'm loving it!  There's also a preview of more blocks at the end of this post.
If you need the Supply List for the Nautical Tumble, follow this link…
*************************
And there are many other great free downloads available here at LynBrown.com including:
The Archive of our free 2013 Block of the Week/Month Fanciful-Floral-Foursquare Patterns
2013 Fabric Swap Schedule for our Orange County, CA Classes
Our Scrappy Swappy Quilts E book of our 2012 fabric swap free quilt patterns with great designs based on 8″ squares – Available in Jan-Feb 2013 only
Our 2012 Block of the Week The Quilters Alphabet Quilt Archive (In case you have missed any of these wonderful blocks)
Wondering about these free classes? Here is the list of times and locations…
Free Quilting Classes (in Orange County, CA) Times and Locations

New Student Supply List
  And I just posted our
2012 Doll Quilt eBook
with all 14 Doll Quilt Patterns presented here in the last 12 months. Download them all in one operation! This free download will be available for a limited time. ****************************************************
And, check My Etsy site
For Even More Patterns Thanks for checking in with us. Drop by again soon!   Follow along these Nautical Tumble blocks and you'll practically feel the ocean spray upon your face.
Here is the First Nautical Tumble Block…
PS… Here's a preview of Block Two of our Nautical Tumbler Quilt… The Tiffany Anchor will be posted next Saturday.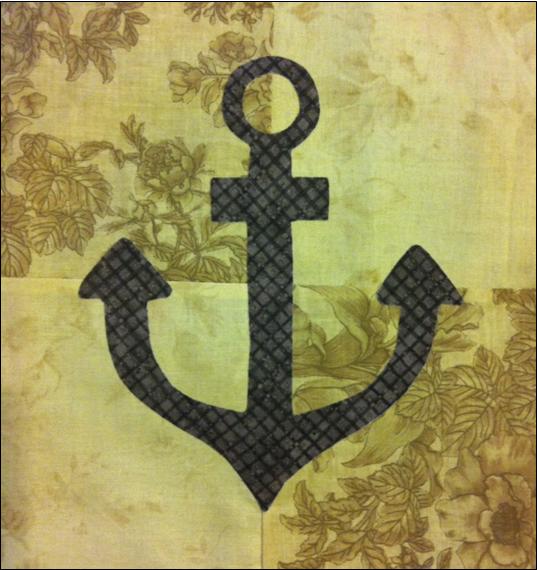 And other future Nautical Tumble Blocks…