It's SWAP time again in our North OC Quilting Classes!  This time we are swapping SOLIDS and making the Amish Weave Fabric Swap/Jelly Roll Quilt (Free Pattern.)
The finished quilt is about 58″ X 76″ and filled with color.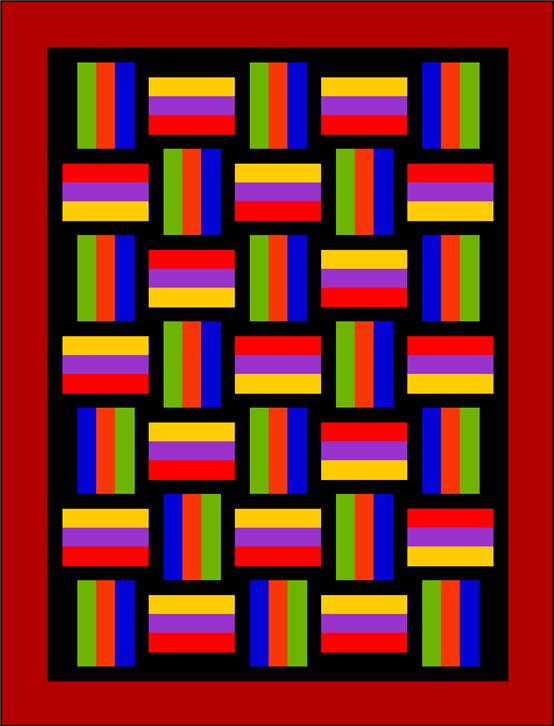 The Amish Weave is based on a swap of 40 ea. 2 1/2″ Width of Fabric solid strips: 20 ea. of a cool color and 20 ea. of a hot color.  The finished quilt will represent the Amish quilts made a century ago or more in wonderful solids and black.  With all those swapped strips its sure to be colorful!  And it's simple, too!  Just a Rail Fence block and set, but those colors sure bounce off that black!
Or try it with white for a very modern look…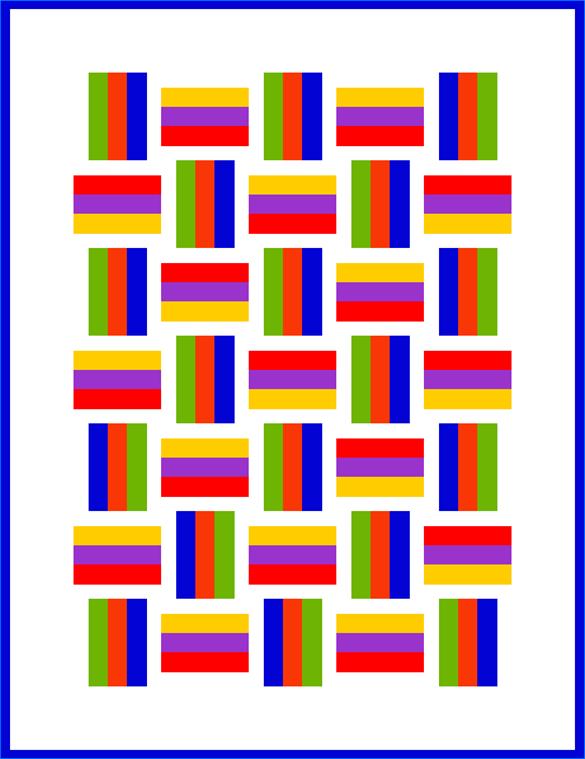 Wow!  Swap White for the Black and for the Red border for a great new take on Amish!  The Amish Weave Instructional PDF is at the end of this post.
********************************************
As always, you are invited to look around this site for LOTS of other dynamite gift ideas (Get an early start on this year's Holidays) and lots of other free patterns.
Including:
Our Repeat Revolution Archive Stack N Whack Quilt with previous weeks instructions
Scrappy Swappy Quilts E book (free) based on swaps of  8″ squares Available in  Jan-Feb 2013 only (Lotsa FREE Patterns!)
2013 Fabric Swap Schedule for our Orange County, CA Classes
And I just posted our free
2012 Doll Quilt eBook
with all 14 Doll Quilt Patterns presented here in the last 12 months. Download them all in one operation!  
Free Quilting Classes (Orange County, CA) Times and Locations

New Student Supply List
And, check My Etsy site
For Even More Patterns   *******************************************  
Here is the Amish Weave PDF…