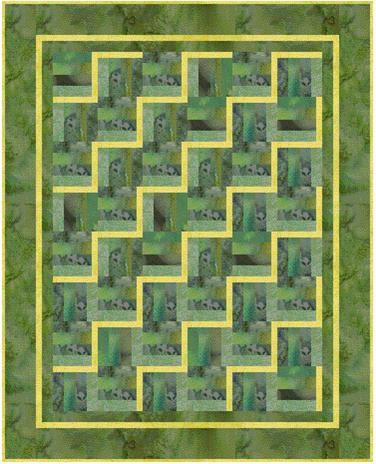 We began 2012 with this easy Rail Fence Variation quilt that can be made easily and with a Jelly Roll or Bali Pop.
The contrasting rail adds an extra design element and using the precut strips eliminates a lot of work.  This is a perfect pattern for a novice quilter.
The Rockin' Roll Jelly Roll Quilt is great because the stitching is easy and the design looks way more complicated than it really is!
If you missed this pattern when originally presented, I am offering the complete download link below.
And don't forget this pattern can also be made from 10″ squares. We have swapped a lot of 10″ squares in class. If you are not a class member, I recommend you set up a fabric swap for your quilting group. Whether you swap strips or squares, you'll expand both your fabric stash and your friendship base!
We have done lots of other swap quilts,
The link to the complete Rockin' Roll Quilt:
Make A Great Quilt!