This week, you should be ready to put the quilt center together. I'm posting the instructions so when you finish the 9-Patches you'll be all set!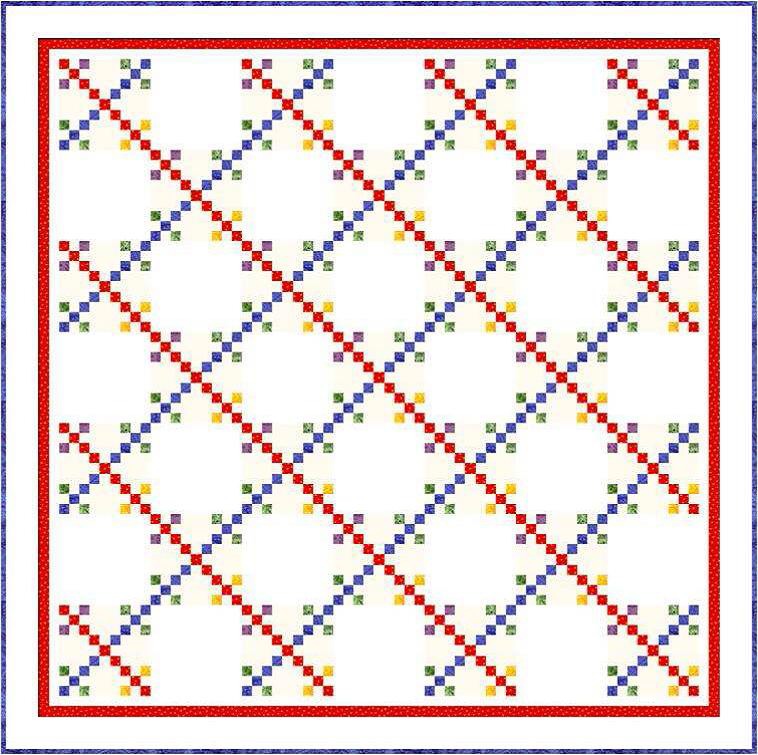 Here are the instructions for assembling the Nostalgic 9 In 9 Quilt Center…
I just put my Jack's Lantern pattern on sale for $2.99 on Craftsy. He is adorable and so easy! What a great Halloween Decoration!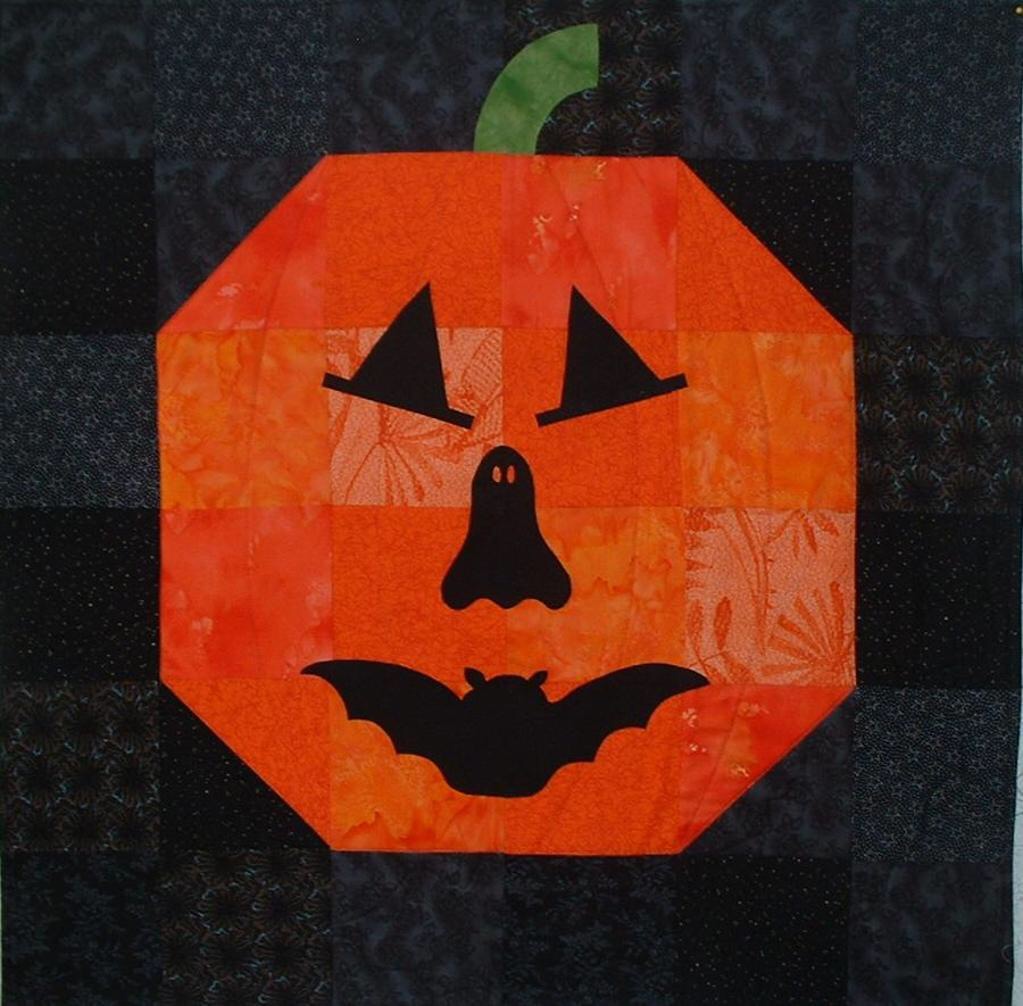 Simple squares and a few large triangles make the background. Then just a couple of pieces of applique make the features. This Jack is really fun to sew and sure to make you and yours smile!  And the pattern is 50% off right now!
Jack's Lantern Wallhanging Pattern on Craftsy
Strippy Stars!  Have you made this quilt yet?  It's great for all occasions… For Christmas, HALLOWEEN!, for the dorm, in team colors!  And it is so simple… The Stars are done in fusible applique and there are no points or seams to match!  Wonderful! Just $2.99!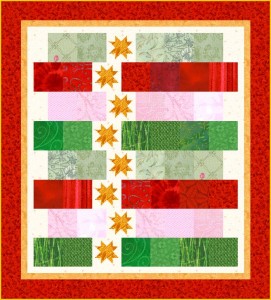 More on sale at my Craftsy shop…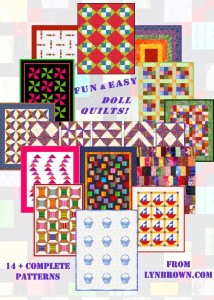 From the totally simple Rock-A-Bye to multiple settings for an adorable Log Cabin quilt, these are designs (14 in all) you can use over and over again.  Tho' the title says Doll Quilts, these are TableRunners, WallHangings and make Great Gifts!  And for a limited time, they are all available on Craftsy for just $4.99!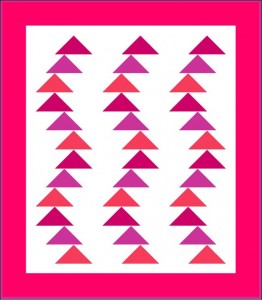 The WindBlown Geese are surprisingly easy to make yet look so unusual!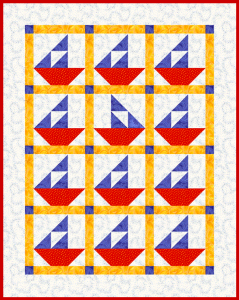 The classic Sailboat is always a great choice and in this small size, it's just wonderful in a nautical room.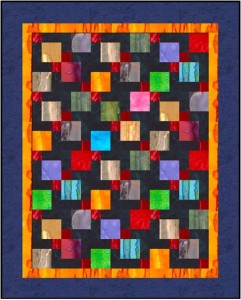 Have you made a Disappearing 9-Patch?  How about in this small size!  Easy and loads of fun!
They are lots more patterns: Log Cabin, Baskets, a Modern Rail… And more besides!  You gotta check it out!
Fun And Easy Doll Quilts on Craftsy
You get 14 patterns for $4.99 for a limited time.
***** In addition, all my other Pattern Packs are On Sale for $4.99 right now…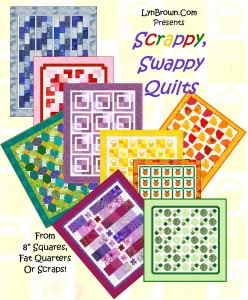 One of my most popular packs (9 Patterns), includes my Framed, Strippy Stars and Facets Patterns… And now just $4.99!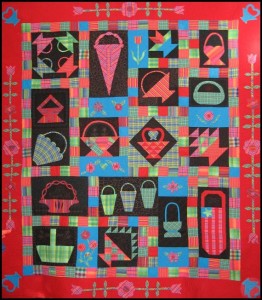 This Folk Art Basket Sampler quilt has 17 different basket blocks (both pieced and appliqued) along with some floral filler blocks, all of different sizes. A setting is provided to complete the quilt.
Try it in a variety of fabrics!  Just $4.99!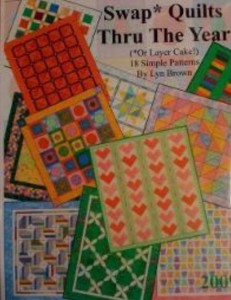 My first scrappy collection with some of my favorite designs… West Bay Cafe, Super Novae, and Confetti along with lots of other great quilts!  Just $4.99!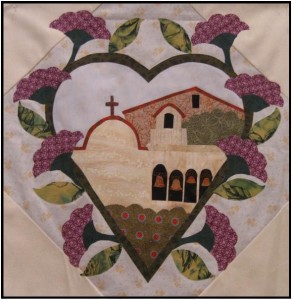 A Baltimore Album to celebrate California!  And it's set up for fusible applique!  Much easier than hand applique!  Now Just $4.99!
Check out my Craftsy Shop for more great patterns (And Some Free Patterns Too!)
*************************************
And here again is the link to the Nostalgic 9 In 9 Quilt Week 6 2014