I am proud to announce our new 2014 Block Of The Week: Do You See…? This will be a Christmas Themed Sampler of 8″ finished blocks, mixing both appliqué and piecing. With 48 different blocks, this Block Of The Week will help to make the Christmas spirit last the whole year through.
Do You See…? is gonna be lots of fun with its mix of techniques. So keep your eye on LynBrown.com. The Do You See…? (AKA Do U C) Supply List PDF is linked below and the first Do U C block will be posted on January 9, 2014 then new blocks will be posted every Thursday throughout 2014.
************** SHOP **************
Please do check out my Craftsy Pattern Store where you can purchase immediate downloads of my patterns… and some new free patterns too!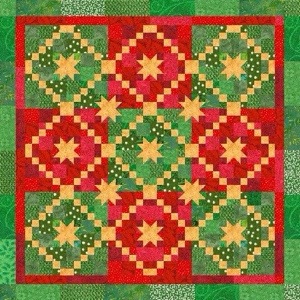 And now is the time to start thinking about Christmas 2014! Groan! But it's true! Get my Chains of Friendship pattern now on Craftsy and you'll have a year to finish a beautiful Christmas version on this gorgeous but simple to sew quilt!
Chains of Friendship on Craftsy
=========== FREE OC CLASSES =========
Wondering about these free NOCCCD-SCE-LEAP-OAP Quilting classes? Here is the list of times and locations…
Free Quilting Classes (in Orange County, CA) Times and Locations

New Student Supply List
************ SUBSCRIBE ***********
You can now SUBSCRIBE to this blog and get an email each time something new (Sharing, Free Patterns or other announcements) is posted. It's so easy! Just enter your email address in to the "Subscribe to Lyn's Blog via Email" box at right and you'll start hearing from me on a regular basis.
======================
Again here is the Do You See…? Block Of The Week Supply List
Thanks for checking in on us!