It's that time again!  In just two weeks, the Yorba Linda Historical Society and the Yorba Linda Woman's Club are holding their Quilt Daze Quilt Show on August 16 & 17 at the Yorba Linda Community Center.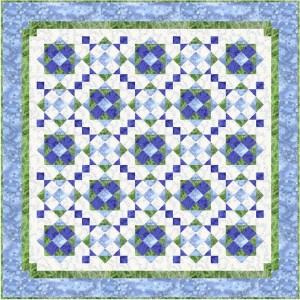 Join us for this wonderful show honoring SoCal Quilt Guilds and local quilters.  Titled "Generations of Quilts," the show promises to be a winner!  Hours will be 10 am to 4 pm both days.  There will be an opportunity quilt, opportunity baskets, vendors, Guild booths and a certain local quilting class (mine!) will have a whole room to display our quilts! Come see what these talented students have made!
If you have any questions, call Lynne (714) 970-7127 or email JoAnn at ylquiltdaze@aol.com.
Come and share the wonder of Generations of Quilts!
Free Parking, Admission $7.00, Refreshments/Lunch available.  The Yorba Linda Community Center is at 4501 Casa Loma at the corner of Imperial.  It is where my Friday Class is held.
**** Elliott Update ****
We are so thankful that Elliott is improving with each day.  There is a light at the end of the tunnel for our little guy.  Thanks for all your kind words and prayers.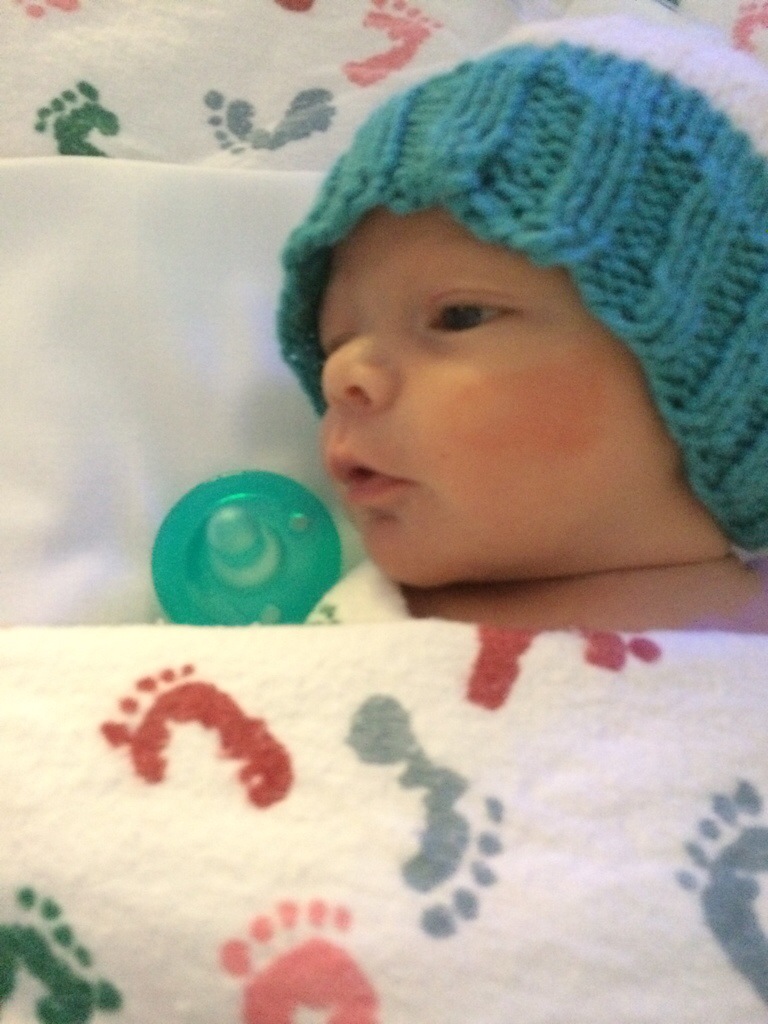 Look Grandma!  No Tubes!
Elliott is still in the NicU but has graduated to a crib from his incubator.  He is still on antibiotics and is responding well. They are even starting to talk about releasing him!  Yahoooo!
To celebrate our Summer 2014  Game On! Mystery, we put some of our previous Mystery Patterns on sale for JUST $2.99.
We have had mysteries every summer for years now here at LynBrown.com.  Some of those quilt  patterns are now available (NOT as mysteries) for just $2.99 for a limited time on my Craftsy site…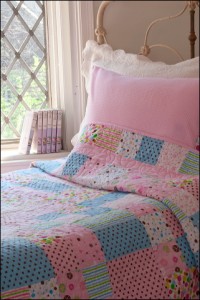 Every Which Way is probably the simplest of all my mysteries, but it sure turns out beautifully!  I have no doubt made this pattern more than any other… it turns out differently every time!  The pattern includes instruction for both the Throw size and a Bed Size (Shown) and can be easily adapted for a baby quilt as well as other sizes!  Check out Every Which Way   while it is on sale!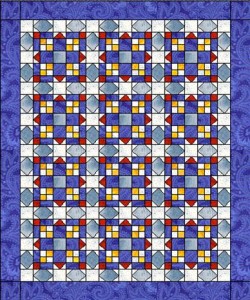 Out Of This World features a complicated looking block made up of EASY PEASY parts.  I think it looks like houses on tiny planets and that is how the pattern got it name!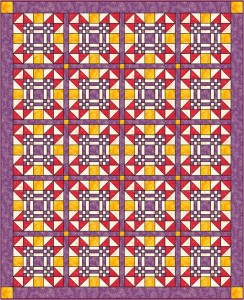 Puddle Jumping is another popular former Mystery quilt…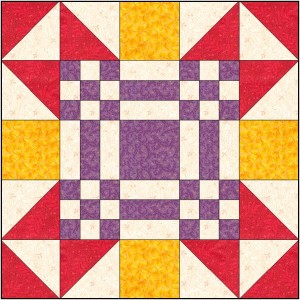 Puddle Jumping is a fun redux of that classic Goose in the Pond block. Half Squares, Bars and 9-Patches are the simple units that make up this wonderful old block.  WOW!
Please do check out my Craftsy Pattern Store where you can purchase immediate downloads of my patterns… and some free patterns too!
*******************************
Thanks for dropping by…