Have had blast at Road! Haven't got to Borders post for Boho Bricks! Maybe tomorrow:)
In the meantime I'm posting some wonderful Road slideshows. Enjoy!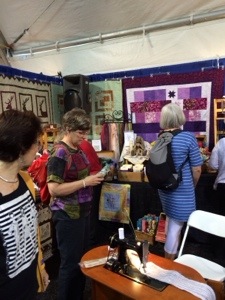 This year it's like Road on steroids! Everything is bigger and better!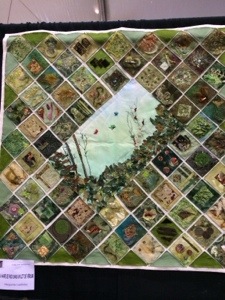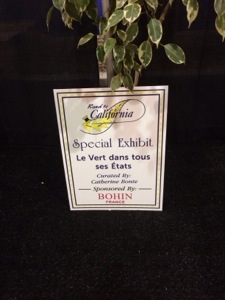 I white gloved this exhibit of French Challenge quilts. The translation of the title is "Green In All It's Forms." Loved it!
http://www.qwiki.com/v/RErBqnko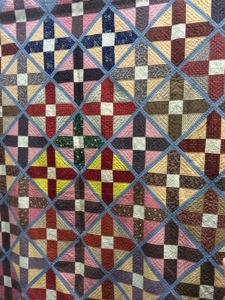 And there was a wonderful exhibit of Signature Quilts...
http://www.qwiki.com/v/FN64JwBP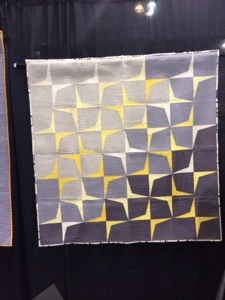 And other things that caught my eye…
http://www.qwiki.com/v/ELtf4gUc
Road is way fun. I may go back tomorrow… if my feet have recovered!
************** SHOP **************
Please do check out my Craftsy Pattern Store where you can purchase immediate downloads of my patterns… and some new free patterns too!
My T- Shirt Quilt Pattern has lots of info on turning your old T-Shirts into a cozy quilt… A great way to keep those memories alive!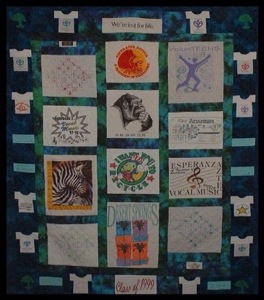 And my Etsy store has even more patterns!
************ SUBSCRIBE ***********
You can now SUBSCRIBE to this blog and get an email each time something new (Sharing, Free Patterns or other announcements) is posted. It's so easy! Just enter your email address in to the "Subscribe to Lyn's Blog via Email" box at right and you'll start hearing from me on a regular basis.
=========== FREE OC CLASSES =========
Wondering about these free NOCCCD-SCE-LEAP-OAP Quilting classes? Here is the list of times and locations…
Free Quilting Classes (in Orange County, CA) Times and Locations

======================
Thanks for checking in on us!