Living the retired life of a Grandmother is certainly busy! Especially around Christmastime! But I do have a something to share…
Did you know the Ontario (California) Museum of History and Art has a fantastic exhibit of modern quilts. Called Modern Quilts: Redesigning Traditions, the exhibit has more than 60 quilts (including two of mine!). 
http://www.ontarioca.gov/museum-history-art/exhibits
Georgeanna Hawley, the guest curator of the exhibit, did a marvelous job gathering lots of examples of modern works.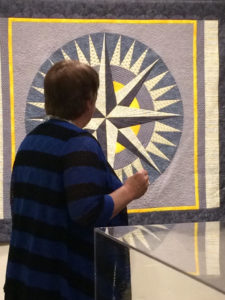 With new interpretations of traditional blocks, fabulous colors, (lots of solid) fabrics, alternate grid forms and great explorations of negative space, the quilts represent much of what is going on with Modern Quilts. 
It is my fervent hope that Modern Quilters and Traditional Quilters will come together to celebrate not only this quilt display but also the joys we find in this Craft as well. Georgeanna brought together a fabulous collection to exemplify that we are all Quilters whether we make modern quilts, traditional quilts or (gulp!) both!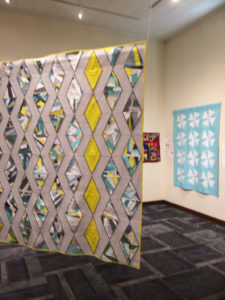 The display runs thru January 22, 2017. The Museum is just a mile or so down the road from the Ontario Convention Center where Road To California Quilt Show will be held January 19-22, 2017.  But don't wait til Road to this exhibit!  Make it part of your holiday plans!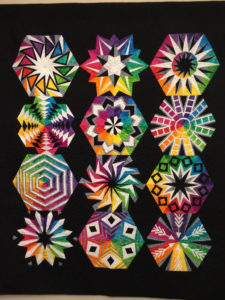 Be sure to go see this exhibit!