WOOHOO!  If you have been following along, you are all set to finish up this Nostalgic Nine In Nine Quilt with some pretty borders!  This classic pattern wasn't difficult, but like anything worth doing, it took the investment of time.  And that investment is going to pay off dividends!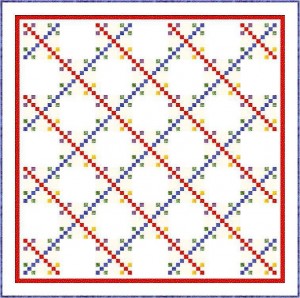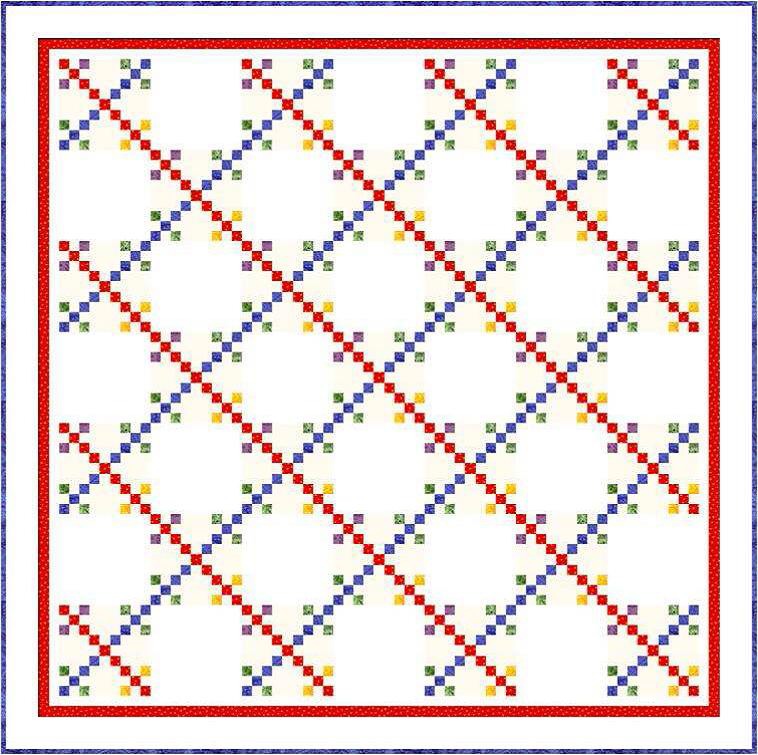 Don't you just love the heirloom quilt you have made!  This will be around for generations to come for their enjoyment and warmth!  Wonderful!  After this week's instruction, your quilt will be ready for Quilting and Binding.  Then for gifting and/or enjoying!
Here is the Border Pattern PDF:
Nostalgic 9 In 9 Quilt 2014 Week 7 Finishing
Our New SUPER Easy Quilt, O'Brien Sunset, Debuts Next Saturday October 25, 2014.
Simple, Quick, BEAUTIFUL!
Check Back At LynBrown.com For the Big O'Brien Sunset Reveal and the Supply List!
NEW! On Sale at my Craftsy Shop (LynBrown): My Cypress Quilt Pattern! Quick, Fun and Made with Fat Quarters! And this quilt is EASY, just 6 big blocks! Give it a try! Just $ 2.99 for a limited time!!! Finish in time for gift giving!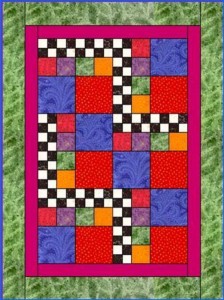 AND…
Also On Sale At my Craftsy Shop…
Strippy Stars!  Have you made this quilt yet?  It's great for all occasions… For Christmas, HALLOWEEN!, for the dorm, in team colors!  And it is so simple… The Stars are done in fusible applique and there are no points or seams to match!  Wonderful! Just $2.99!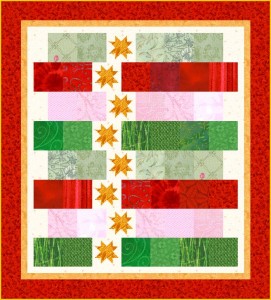 Also on sale at my Craftsy shop…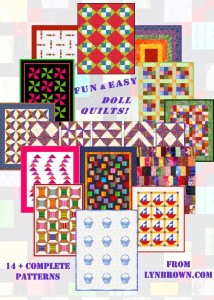 From the totally simple Rock-A-Bye to multiple settings for an adorable Log Cabin quilt, these are designs you can use over and over again.  Tho' the title says Doll Quilts, these are TableRunners, WallHangings and make Great Gifts!  And for a limited time, they are all available on Craftsy for just $4.99!
**** THANKS! *****
Again, Here is the Nostalgic Nine In Nine Border Pattern PDF:
Nostalgic 9 In 9 Quilt 2014 Week 7 Finishing