I know, I know… Doll quilts are usually traditional.  But I thought, what kind of quilt does today's little girl want?  Surely, the trendy doll owner would like a trendy quilt!  And this one is easy!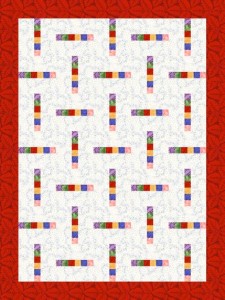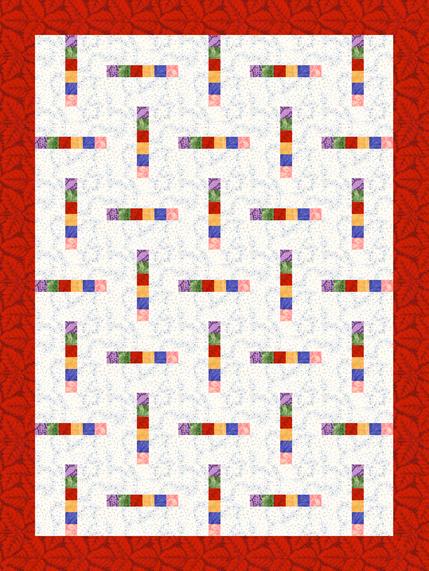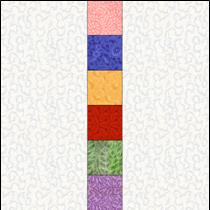 Well maybe not totally easy… there are some half inch squares.  While the quilt is a traditional Rail Fence quilt, this block has a narrow pieced rail down its middle.  But if you wanted to make it even easier… Replace that pieced rail with a striped fabric!  Wow! Now that's easy!
And I do love easy, don't you?  Most of my designs are rather easy… so  check out all the exciting projects available here at LynBrown.com…
Free Quilting Classes (Orange County, CA) Times and Locations  (These Classes are the inspiration for all that goes on here on this site!)

New Student Supply List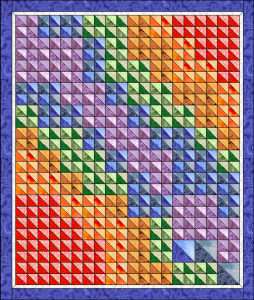 Pas
t swap/scrap-quilts
Rainbow Triangles Quilt – 8 Triangles at a Time!
2012 Rainbow Swaps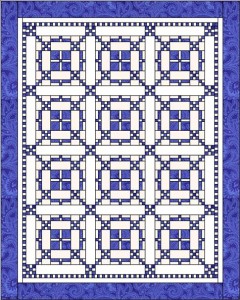 Burgoyne Surrounded Supply List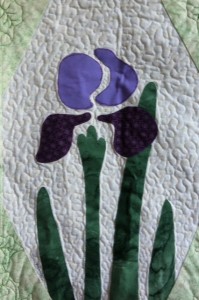 Iris 2012 Pattern
Iris 2012 Supply List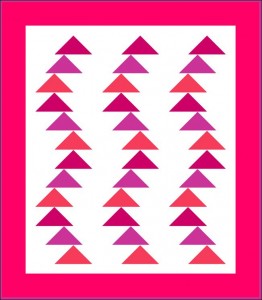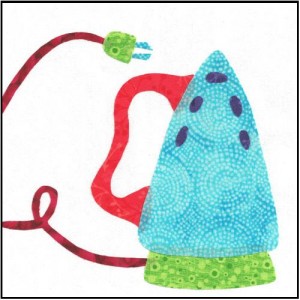 Quilters Alphabet Block of the Week
My Etsy site
With Even More Patterns!   Look around a while… You are sure to find a bit of inspiration!  
The Modern Rails Doll Quilt Pattern is now available in the Fun and Easy Doll Quilt Pattern Pack on my Craftsy Store.
  Thanks for stopping by…
Make A Great Quilt!