As promised, I am presenting an alternate border for our Lava Lamp border: Straight Love Beads.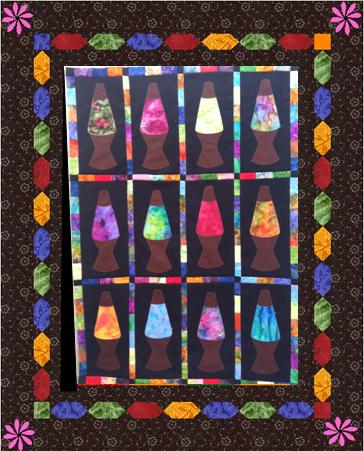 Last week I posted the Curvy Love Bead border but I know some of you really liked the original border I posted long ago last Spring. So by popular demand I am posting these instructions as well.
Here is the Instructional Lava Lamp Straight Border PDF:
Lava Lamps And Love Beads Alternate Straight Border
We are going to be discussing machine quilting next week, then my special binding method and then (!) I will share some great sew-able gifts with you so stay tuned … And subscribe to my blog at right if you haven't already!
==========
Wondering about these free classes? Classes started again September 9, 2013. Here is the list of times and locations…
Free Quilting Classes (in Orange County, CA) Times and Locations

New Student Supply List
************** SHOP **************
Please do check out my Craftsy Pattern Store where you can purchase immediate downloads of my patterns… and some new free patterns too!
And my Etsy store has even more patterns!
************ SUBSCRIBE ***********
You can now SUBSCRIBE to this blog and get an email each time something new (Sharing, Free Patterns or other announcements) is posted. It's so easy! Just enter your email address in to the "Subscribe to Lyn's Blog via Email" box at right and you'll start hearing from me on a regular basis.
======================
Thanks for checking in on us!
Here is the Instructional Lava Lamp Straight Border PDF:
 Lava Lamps And Love Beads Alternate Straight Border