I am off to teach my Quilt-A-Fish design this morning for Flying Geese Quilt Guild. I'm looking forward to spending a wonderful day with some creative quilters. And then tomorrow…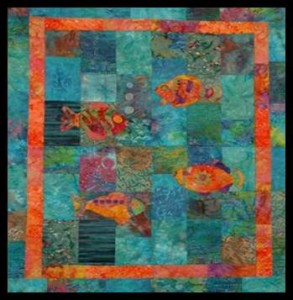 I will speak on the use of Precuts in Quilts at the Flying Geese Quilt Guild Meeting in Irvine.  Their Meetings are held at:
Rancho San Joaquin Middle School
4861 Michelson Dr.
Irvine, CA 92621
Join us for a fun evening filled with quilts and laughter.
Make A Great Quilt!