Here is a reprise of a popular quilt pattern, Hugs And Kisses. (Free Download Below) The quilt is easy to make and goes together pretty quickly using diagonal seams aka The Snowball Method.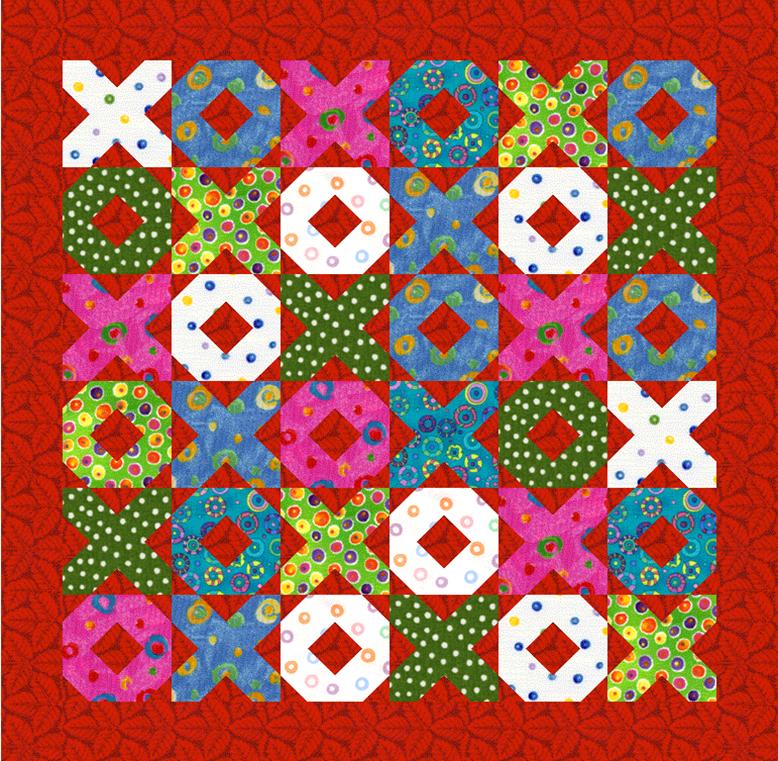 This is a sweet quilt. It makes a great throw for a loved one and it's an excellent child's quilt. Make fewer blocks and it's a great baby quilt. Here is the free downloadable PDF … Hugs And Kisses.
For more quilts like this, check out my Craftsy Pattern Store.