Still looking for quick gifts to stitch? Here is a bevy of wonderful ideas gleaned from the web… Useful, appreciated gifts you CAN stitch!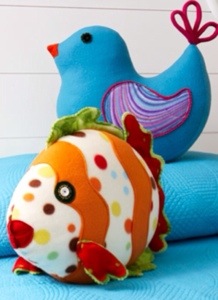 Fleece Pillow Toys… So Cute!
http://icraftdaily.com/cute-fleece-pillow-stuffed-animal-toys/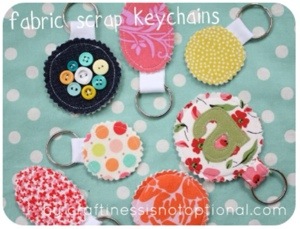 Fabric Keychains… Everyone needs a spare!
http://www.livingwithpunks.com/2011/06/sys-whimsical-key-chains.html?m=1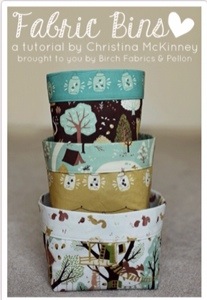 Fabric Bins… Store most anything!
http://birchfabrics.blogspot.com/2013/08/tutorial-fabric-bins-featuring-fort.html?m=1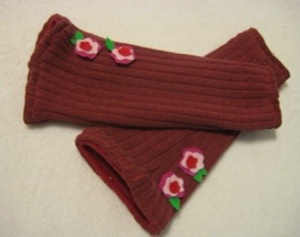 Fingerless Gloves...Upcycle an old sweater… Be warm but still work or play on your touch screen!
http://m.instructables.com/id/Sew-a-set-of-upcycled-sweater-fingerless-gloves/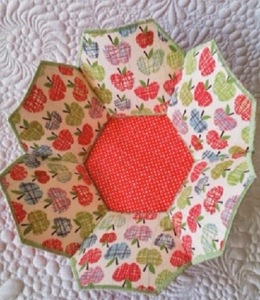 Hex Bowl… Great Decor!
http://cadouri-din-inima.blogspot.com/2012/08/hexagonal-bowl-tutorial.html?m=1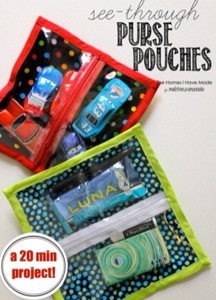 See Through Purse Pouch...What A Grand Idea!
http://www.positivelysplendid.com/2013/07/see-through-zipper-pouches.html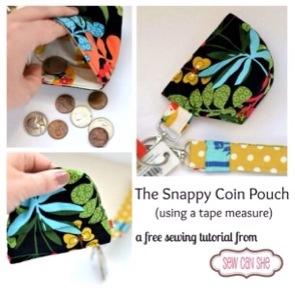 Snappy coin purse… Love It!
http://www.sewcanshe.com/blog/2013/4/6/the-snappy-coin-pouch-free-tutorial-from-sewcanshe
Dog Tie… Dress up your pets!
http://www.erinerickson.com/2010/11/little-dog-tie-tutorial/
Many Thanks to all the talented bloggers referenced above.  What creativity!
And from this very blog… Another Holiday Idea…Or Two!
I took these photos on out last trip up the California coast to Cambria.  Lots of great antique stores up there.  I was enchanted by this quilted garland.  The gal at the store said she made it by cutting up a whole cloth quilt (Sob!) but I thought this would be a great use for our Practice Quilt Sandwiches!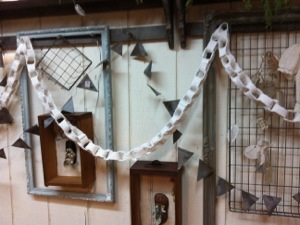 You know, those 18″ squares of muslin sandwiched with quilt batt used to practice our machine quilting? I've always looked for some use for them once they are filled (not that I've ever completely finished one!)
What you would do is slice the quilted sandwich into 1 1/2″ X 9″ slices, take a few hand stitches to form a slice into a circle, overlapping about 1/2″ (or glue the slice into a circle with a glue gun.) Loop another slice into that first one and repeat. One quilt sandwich should yield 24 slices which will give you about a 60″ garland. Pretty fun!
P.S. Who says the quilt sandwich has to be muslin? What a great way to use up old Christmas fabrics and increase your quilting skills all through the year!
And, I JUST noticed that little dark garland in the picture above… It is just 60 degree triangles (These look like they are 2″ or maybe 2 1/2″ tip to base) stitched in a chain across one edge!  Very Cute!  Make it in Christmas fabrics… Very Festive!  Make it from Sewing Motif fabrics for your sewing room! Inspirational!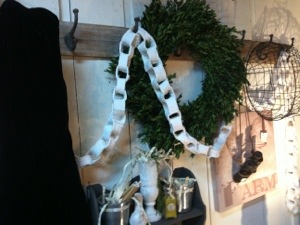 Hang your garland on your tree, across the mantle or (Gulp! Smile!) in your sewing room!
************** SHOP **************
Please do check out my Craftsy Pattern Store where you can purchase immediate downloads of my patterns… and some new free patterns too!
Don't miss the Happy Hex Bag… A fun Purse or Tote to make from Charm Squares or Scraps, by machine or by hand!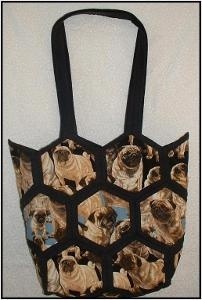 And my Etsy store has even more patterns!
************ SUBSCRIBE ***********
You can now SUBSCRIBE to this blog and get an email each time something new (Sharing, Free Patterns or other announcements) is posted. It's so easy! Just enter your email address in to the "Subscribe to Lyn's Blog via Email" box at right and you'll start hearing from me on a regular basis.
=========== FREE OC CLASSES =========
Wondering about these free NOCCCD-SCE-LEAP-OAP Quilting classes? Here is the list of times and locations…
Free Quilting Classes (in Orange County, CA) Times and Locations

New Student Supply List
======================
Thanks for checking in on us!