We had a fantabulous Show N Tell on Friday. Charlotte made a particularly beautiful and interesting quilt…
Charlotte has made most of our 2012 Doll Quilts of a like size. You can do a similar thing by adjusting border sizes. She then combined them into a single large quilt! Isn't it wonderful?! Here is a Slideshow with all the doll quilts, uh, blocks:
http://www.qwiki.com/v/OeibQbP5
I put all the 2012 Doll Quilt Patterns together into one packet. Check out that Doll Quilt Packet post now before it moves to our Pattern Store on Craftsy.
And Charlotte's wasn't the only wonderful quilt in Friday's class. Here is the complete Friday slideshow:
http://www.qwiki.com/v/PgXXc40L
This week (10.21-25) we will be discussing the Nifty 7:30 Garage Binding AND The Honey Bee block in our classes.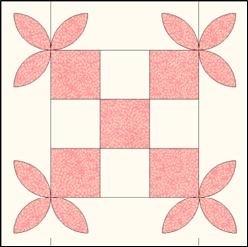 ============ FREE OC CLASSES =========
Wondering about these free NOCCCD Quilting classes?  Here is the list of times and locations…
Free Quilting Classes (in Orange County, CA) Times and Locations

New Student Supply List
************** SHOP **************
Please do check out my Craftsy Pattern Store where you can purchase immediate downloads of my patterns… and some new free patterns too!
And my Etsy store has even more patterns!
************ SUBSCRIBE ***********
You can now SUBSCRIBE to this blog and get an email each time something new (Sharing, Free Patterns or other announcements) is posted. It's so easy! Just enter your email address in to the "Subscribe to Lyn's Blog via Email" box at right and you'll start hearing from me on a regular basis.
======================
Thanks for checking in on us!