This week, we complete our first FourSquare block, Snowflowers with the fourth quadrant of the block.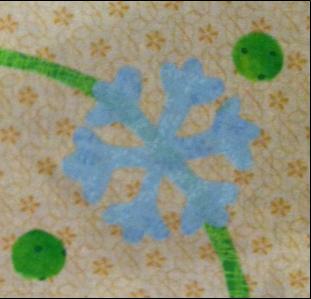 It's a very pretty way to depict snowflakes… As Flowers! And in keeping with tradition, no two are alike.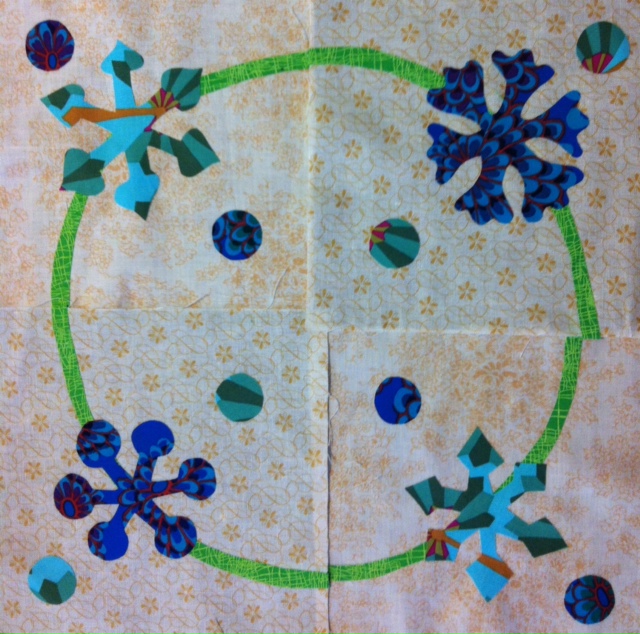 Finish up your fourth block (PDF at the end of this post) and get ready for the next set of four, HeartFlowers, just right for February stitching!
********************************************
As always, you are invited to look around this site for LOTS of other dynamite gift ideas (Get an early start on this year's Holidays) and lots of other free patterns.
Including:
Our Repeat Revolution Archive Stack N Whack Quilt with previous weeks instructions
Scrappy Swappy Quilts E book (free) based on swaps of  8″ squares Available in  Jan-Feb 2013 only (Lotsa FREE Patterns!)
2013 Fabric Swap Schedule for our Orange County, CA Classes
And I just posted our free
2012 Doll Quilt eBook
with all 14 Doll Quilt Patterns presented here in the last 12 months. Download them all in one operation!  
Free Quilting Classes (Orange County, CA) Times and Locations

New Student Supply List
And, check My Etsy site
For Even More Patterns   ******************************************* Below is the link to the Fanciful Floral FourSquare Pattern PDF:
Thanks for checking in!
Make A Great Quilt!