Cyber Monday works well for quilters and stitchers! It's past Thanksgiving and still far enough away from Christmas so you can actually stitch up some gifts!  To that end, I've chosen some patterns from my Craftsy store that can be made quickly (in time for giving!) and cut their price in half!
So these patterns are Half Price, ready to print and fully GREAT for gift making!
The Happy Hex Purse or Tote The cute little hexagons are fun to make by hand or by machine (for quicker gift giving!) Two sizes, Purse and Tote, are included in the pattern… Just $3.00!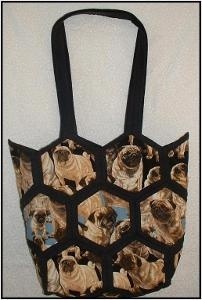 ITote Tablet Tote Pattern This Tote does more than just carry your expensive tablet…It has a hidden padded pocket to help protect that Tablet from loss, theft and breakage!  Make one for every Techie on your list! The pattern is Just $1.95 and waiting for download upon purchase!
My T- Shirt Quilt Pattern has lots of info on turning your old T-Shirts into a cozy quilt… A great way to keep those memories alive! Just $3.00 for Cyber Monday!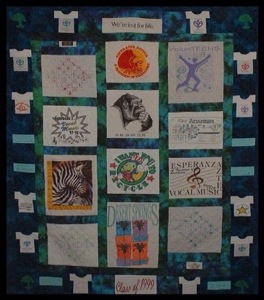 And our Quilt Carrier Tote is just .99! WOW!  Carry your quilt for Show N Tell!  Fill it with Towels for the beach!  Take it shopping! Make one for each of your quilting friends!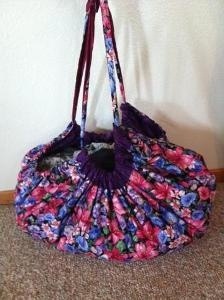 And I am going to carry over the sale from Small Business Saturday (and the surprise) til Midnight Monday…
Chains of Friendship started out as a patriotic quilt but is is beautiful in Red, Green and Gold! Check out the Chains of Friendship Half Price Sale!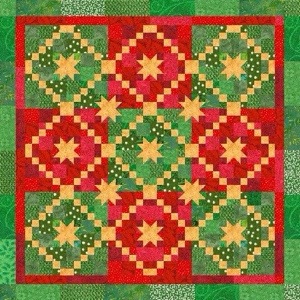 The Herd features all Santa's Reindeer with Rudolph in the middle. It's a super simple Fat Quarter quilt (Just one applique piece) that makes a charming addition to any Christmas decor. Check out The Herd Half Price Sale!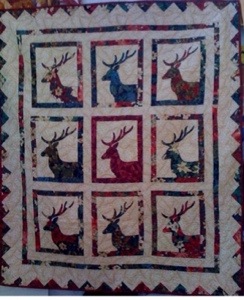 And, of course, the Practically Life Sized Santa is a wonderful Christmas pattern. Simple piecing accented with some fun appliqué helps you bring Santa to life. And that toy sack is dimensional so you can add your own toys! Check out the Practically Life Sized Santa Half Price Sale.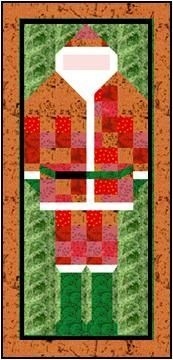 Though the Elizabethan Star is a reproduction of an antique quilt, all set in seams have been eliminated (and it's patterned in two sizes!) and the quilt goes together rather easily. In the Red, Green and Gold color scheme shown, it would be a wonderful addition to your holiday decor! Check out the Elizabethan Star Half Price Sale!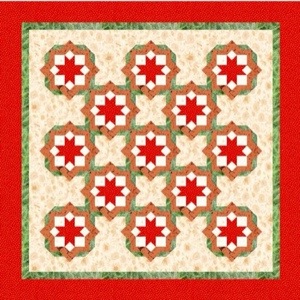 You made it to the Surprise… I have had a lot of requests for this pattern so I thought I'd pop the FREE PDF up in thanks for your support… The Yorba Linda Pine Tree.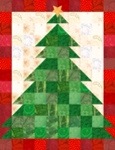 There is a trick to this pattern.  If you want a smaller quilt, make the squares smaller.  Bigger squares make a bigger quilt!  Easy!  This is one of my favorite quilts to decorate with at the holidays. I hope you enjoy it too… Remember even if you can't get one of these patterns done for this Christmas, Christmas 2014 will be here before you know it!
The FREE Yorba Linda Pine Tree Pattern PDF link
Thank you for your support of LynBrown.com…
Have a wonderful holiday and…
Happy Cyber Monday! And be sure to look at my Craftsy Store for some FREE patterns as well!
Thanks for checking in with us!