What a kick! Marla Jo Fisher, aka The Frumpy Middle Aged Mom, columnist for our local Orange County Register newspaper, contacted me the other day. She was thinking about doing an article about Christmas Quilts and wondered if I had any they could photograph.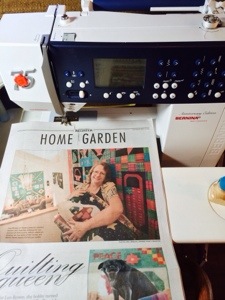 Well, after more than 15 years of teaching quilting, it's safe to say I have more than a few Christmas quilts. So Marla and Ana (the ace photographer) stopped by and checked out my quilts. Marla's article presents a quilter's view of Christmas… Or at least a view of this quilter's Christmas!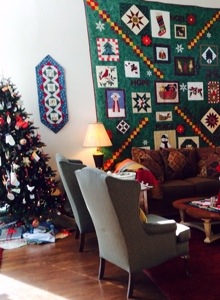 So find a copy of today's OC Register and check out the article... You'll see a bunch of my Christmas quilts in their natural environment and meet our pug, Bee, who loves quilts and Christmas!  And as a Thank You to OCR Readers, here is a link to my super easy  Yorba Linda Pine Tree Quilt Pattern from LBDC.  But browse around this site, there are lots of other free patterns!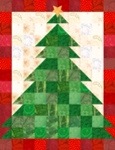 Merry Christmas to all… And to all a good night… Under a Christmas Quilt!
==== FREE OC QUILTING CLASSES ====
Wondering about these free NOCCCD-SCE-LEAP-OAP Quilting classes? Here is the list of times and locations…
Free Quilting Classes (in Orange County, CA) Times and Locations

New Student Supply List
 Classes start again January 6, 2014.
****** SHOP ******
Please do check out my Craftsy Pattern Store where you can purchase immediate downloads of my patterns… and some new free patterns too!
And my Etsy store has even more patterns!
****** SUBSCRIBE ******
You can now SUBSCRIBE to this blog and get an email each time something new (Sharing, Free Patterns or other announcements) is posted. It's so easy! Just enter your email address in to the "Subscribe to Lyn's Blog via Email" box at right and you'll start hearing from me on a regular basis.
======================
Thanks for checking in on us!